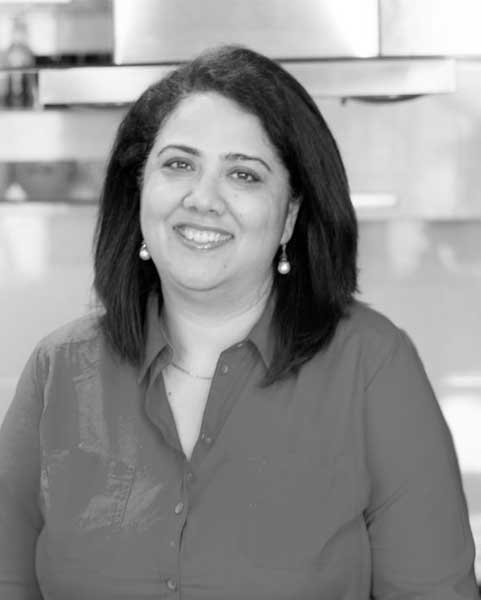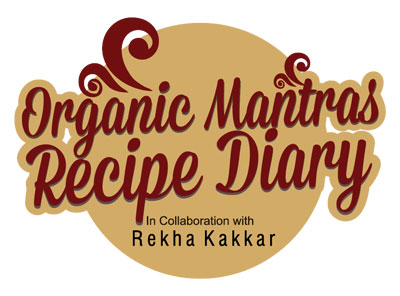 Meet Rekha Kakkar, the author of "My tasty curry" who is a Delhi based food photographer, food consultant and creative consultant. She believes that food is something that not only nourishes us, but it is also a medium that forms instant connect in the form of shared culture, taste or even memories and becomes a melting pot for many good things in life. Quick, healthy and tasty dishes that anyone can cook, using simple and fresh ingredients. Climb aboard on this splendid organic journey with 24 Mantra Organic and Rekha Kakkar.
24 Mantra Organic Italian Lentil Pasta Soup- from My Tasty Curry
Organic lentils, Pasta, organic herbs and spices, a generous grating of cheese, and lets not forget all the healthy veggies that you would like to add. All these flavours and aromas come together to make one hell of a dish. This soup, unlike others, can become your one bowl dinner meal as it contains all the nutrients and nourishment that one needs in a meal. What's even better is that this dish consumes very little time and is made with so much ease that you would choose to make this every single day. This one pot meal is a real blessing in the sense that it can really accentuate the flavour profile of every small little ingredient. So if you are a fan of continental cuisine and want to surprise your friends and family with an italian dish with a fun twist to it then you must try this dish.
24 Mantra Organic Jodhpuri Mirchi Vada – from My Tasty Curry
Wanna add some spice to your life, here is a brilliant Jodhpuri recipe that will help you do just that. Get some big green chilli peppers stuffed them with spicy aloo masala coat them with some besan batter, fry them and serve them with spicy green chutney and sweet tamarind chutney. Right from the kids to the oldies, every single person is going to love this recipe. This dish can be made in a couple of simple steps. Mirchi Vada is a perfect snack to serve your guests with your evening tea. What distinguishes this recipe from the rest of the mirchi vada recipes is the fact that it is extremely healthy and is made with organic besan flour, organic spices and even deep fried in organic peanut oil. You can take our word for the fact that going organic makes a huge difference to the overall taste. So try it for yourself and you are in for a pleasant surprise.
24 Mantra Organic Dal Makhni – from My Tasty Curry
If you think about a Punjabi style dish that is evergreen, easy to make and super tasty then we are sure that the Dal Makhni is one dish which will definitely feature on that list. The aroma, taste and pleasant flavours of this spectacular dish is truly captivating. You can pair it with some amazing Basmati rice, have it with some laccha Parathas, Naans or Rumali Rotis, or you can even have it without anything at all. This Dal Makhni however is a little different. How? well it comes with a health twist, so if you are a fan of this recipe but dont want to compromise on the health factor then you must try out this dish. So what are you waiting for, try this wonderful recipe today!
24 Mantra Organic Sookhi Urad Dal – from My Tasty Curry
The flavour of organic spices with a blended of some typical Punjabi tadka, tossing up some khanda, tomatoes, sev, adding some healthy sookhi urad dal and topping this extremely simple dish with a squeeze of lime and generous sprincle of coriander leaves can take you to a state of ultimate nirvana. Each flavour bursting in your mouth to create foodgasmic sensations. We bet you are as excited as we are to try out this extremely easy and delicious dish. So without wasting any more time head to your kitchen and try this splendid recipe today.
24 Mantra Organic Farra – from My Tasty Curry
when hunger pangs start drumming away you know you have to do something about it and what better way to control these hunger pangs than to make these amazing delicacies from eastern UP. India has diverse food culture and this recipe is something that not many of you may have known about, but we assure you that these can please anyone's craving for a scrumptious and healthy meal. But be sure to follow the recipe step by step so that you don't get stuck at the critical pressure points. Try this recipe today and don't forget to let us know how much your friends and family loved this splendid recipe from the streets of Chattisgarh.
24 Mantra Organic Gajar Na Muthia Recipe – from My Tasty Curry
When you go to Gujarat you will understand how important farsan is to a true Gujarati. From the Theplas to the Fafdas to the Khandwis and the Dhoklas everything about their food is so different and filled with love. With that being said you needn't doubt for a moment how incredible this traditional Gujarati dish tastes.You can have it with pudina chutney for that awesome flavour and you will agree to the fact that it makes for an exquisite tea time treat. So go on and try this wonderful Na Muthia recipe with your friends and family and live a guilt-free organic life.
24 Mantra Organic Pesarattu Dosa – from My Tasty Curry
Apart from the fact that this is an extremely delicious recipe that many of us cannot resist this also happens to be an extremely healthy dish that will load you up with the energy, strength, and stamina to tackle your entire day. I mean, just look at all the ingredients and you will know for yourself. You have the Organic Moong Dal, pureed spinach, Coriander powder, green chillis, lemon juice, and it's made in the healthiest organic peanut oil. All of this coming together to make one delicious Andhra style dish. Don't miss out on this recipe, try it out tomorrow for breakfast and tell us how energized you felt the whole day.
24 Mantra Organic Moong Dal Misal – from My Tasty Curry
If you ask people in Maharashtra what they generally eat for breakfast then we are positive that Misal will definitely feature on the list. Misal pao as they call it is something that is extremely healthy and can keep your hunger pangs in control right until lunch. The moong dal misal is something that can is topped with a variety of garnishes like sev, fresh coriander, chopped onion, chili tomatoes and lemon juice. Just the thought of this wonderful healthy fulfilling dish can take you back to the streets of Maharashtra. And now you can bring the streets of Maharashtra to your kitchen. Just try this fantastic recipe and tell us how much you enjoyed making this delicious dish.
24 Mantra Organic Chana aloo with Rice – from My Tasty Curry​​
Organic Chana aloo or Chole aloo a rustic Punjabi dish made with organic Kabuli Channa. The Organic Basmati rice cooked to perfection partnered with this delicious Chole aloo is all you need to make a completely fulfilling meal for you and your family. We are sure that at some point in time you all must have had this all time epic Chana Aloo and rice combo. So don't just reminisce in the past guys. You have to try this recipe and tell us how you enjoyed it by leaving us a comment.
24 Mantra Organic Rajma Galouti Kababs – from My Tasty Curry​​
Rajma galouti Kababs are aromatic and they literally melt in your mouth as soon as you dunk them inside.
These kebabs are Soft inside and crisp outside. The cashew paste and Paneer gives it a soft texture and a delightful taste.
Apart from the Rajma this recipe also has some Millet and quinoa which not only makes it wholesome but adds a wonderful crispy layer outside.
This recipe is a tasty tea time snack, appetizer or can even be a healthy treat your kids can carry in their lunchbox.
There are so many unique ways to serve it and we want to know how you like to enjoy these kebabs.
So just click on the link below for the complete recipe.
24 Mantra Organic Little Millet Pulao – from My Tasty Curry
​If you are looking to replace rice from your diet look no further, today's recipe is just what you need. Little Millet Pulao is delicious pulao recipe​ and it has the nutritious benifits of Little millet which is lower in Glycemic Index value as compared to rice and is a gluten-free grain. Keeping these one pot dishes healthy and nutritious is another challenge, That's why one must keep trying such dishes which are simple but comforting and taste like absolute heaven.
So don't wait any longer, just try this fabulous dish today!
24 Mantra Organic Ragi and Chocolate Pancakes with – from My Tasty Curry
The recipe for today is a yum delicious Chocolate and Ragi pancakes with tasty fruits and a generous drizzle of Himalayan Honey. This recipe presented to us by Rekha Kakkar is truly a spectacular dish that anyone would love to sink their teeth into.
It is a must try for all those people who want to indulge into a yum and healthy dish with the goodness of@24mantraorganic Ragi flour and Honey.
If you love pancakes then this is one recipe that you should absolutely try out over the weekend.
24 Mantra Organic Masoor Dal and Paneer Tikki chat – from My Tasty Curry
Crispy Tangy and spicy Tikki Chaat recipe, with a delicious and healthy twist. Easy to make, chatpata lip smacking dish that every one will enjoy. So go ahead, brighten your Diwali celebration with this zesty surprise. This recipe will not only take you back to your childhood days, but we are sure that this recipe will get your kids at the dinner table within a matter of a couple of minutes. So don't wait any longer, and get cracking. Tell us how your Chatt experience was this Diwali with this extremely delightful recipe.
24 Mantra Organic Ragi Flakes Upma – from My Tasty Curry
Bored of your regular everyday breakfast routine, Fear no more you are at the right place! This Organic Ragi Flakes Upma recipe is simple easy to make and really makes for an energized kick start for your day. Don't hesitate, try this recipe presented to us by Rekha Kakkar and tell us the other ingredients that you experimented with.
24 Mantra Organic Gujarati Dal with Red Rice – from My Tasty Curry
There is nothing more delightful than an Organic Gujarati Dal made with fried peanuts and ghee tempering to set the perfect mood for your palate. The balance of the sweet and sour of this simple everyday dish will is all one needs for a healthy organic nutritious diet. This dish paired with organic red rice is a splendid combination and is a must try recipe.
24 Mantra Organic Chocolate Falafel Waffle with Baba Ganoush dip – from My Tasty Curry
Do you know how tasty an Organic Falafel Waffles with a spectacular Baba Ganoush dip would be? This mediterranean dish could satisfy any one's craving for indulgence without losing out on the health benefits. This dish presented by Rekha Kakkar will be sure to tingle your taste buds and take you through a truly organic experience. Try out this brilliant recipe and tell us what you think.