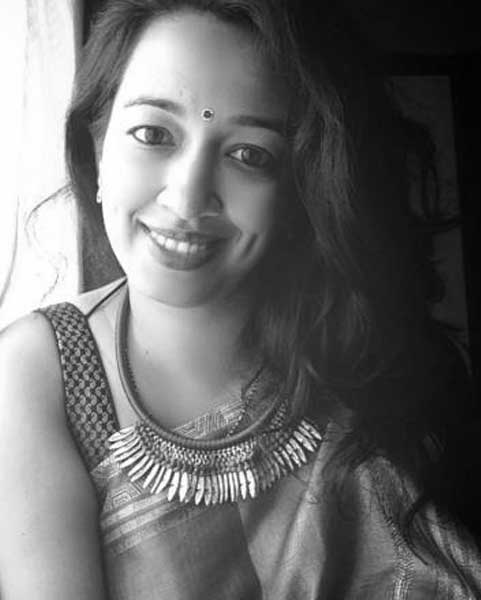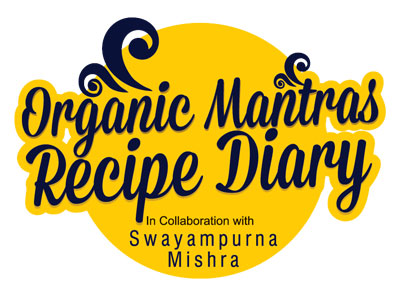 Meet Swayampurna Mishra, author of "Lapetit Chef", recipe developer who loves to create fun fast and fabulous dishes for the modern working man and woman. Swayampurna feels that we should get nutrition, love and happiness through food. She cooks from her memory and she cooks food that is exciting and food that moves her. From desserts to appetizers to the photography, the writing and everything else in her blog will make your mouth water. Watch out for her take on what leading an organic life is all about.
24 Mantra Organic Churro waffles with mocha sauce – from lapetitchef
This is the third waffle recipe in The Organic Mantras recipe diary. And what a beautiful recipe it is. Churro waffles are just the things you need to energise your day. Fluffy waffles inside with a crispy exterior. Pair those waffles with fresh strawberries and marshmallows. Just the thought of that in the morning will make your kids get up early for breakfast. The mocha sauce is the flavour & the soul of the recipe. If you are a fan of waffles then you are gonna love this recipe. Try it out and have a truly memorable breakfast with your friends and family, You don't need an occasion to have a nice breakfast, so happy breakfasting.
24 Mantra Organic chickpea crepes with cauliflower rice – from lapetitchef
Imagine how it would feel to start your day with a gluten-free vegan recipe that will deliver the proteins that you need to kick start your day. But that's not all, this recipe is exceptionally tasty and can definitely break the monotony of your boring breakfast. In just a few simple easy to follow steps you can create this beautiful recipe. Seriously all it takes is 30 min to make, and you can even have this for lunch or an evening snack if you like. So go ahead, try out this splendid recipe and go ahead and add your own indian flavour to it, tell us how you made it your own and how much you loved eating this beautiful dish.
24 Mantra Organic strawberry and basil pie- from lapetitchef
Every once in a while, you tend to get this feeling inside that says I want to eat some yummy pie. Well whenever you get that feeling all you need to do is put on your apron, get all the ingredients together and check out this amazing recipe. This homemade pie has the perfect flaky buttery crust that you would have tasted. What's even better is the strawberry flavour that oozes out of this pie as you sink your teeth into it. After a taste of this, one slice of pie isnt gonna cut it. We bet your gonna go back for more so make sure you make a big enough pie. Try this recipe with your friends and family.
24 Mantra Organic za'atar roasted chickpea naan pizza- from lapetitchef
Have you ever been to a party where everything stops when they bring out the food! Well, you can expect the same reaction when you bring out this super cool gourmet style naan pizzas for your guests. And we are sure you already realise what an insane crowd-pleaser they are gonna be. Easy to eat finger food to fuel some amazing conversations and literally kick start your party. the creamy falvour of Mozzarella & cheddar cheese combined with some basil, pesto, and zaatar spices just gives these naan pizzas that captivating and enticing flavour profile. Tyr out this recipe next time you are throwing a party and let us know how much you enjoyed it.
24 Mantra Organic brownie cake with Nutella fudge and sea salt – from lapetitchef
We are sure you are drooling already after taking a look at this marvelous recipe. It has all the ingredients that will make you sneak back into the kitchen for more. Anyone who is a chocolate fan will love this recipe because it is an overload of chocolate right from the brownie itself to the melted glazed Nutella fudge that you drizzle on top of this beautiful dish. This dessert will make you say goodbye to your diet plan because it is truly irresistible. So why don't you try this recipe and dig into this gooey, fudgy, delightful brownie on new years eve with your friends and family?
24 Mantra Organic peanut butter cheesecake tart – from lapetitchef
Now you can welcome Christmas and all your guests with open arms and not worry about what you are going to serve them. Although this dish is exquisite and is an absolute work of art, believe it or not, it is not that difficult to replicate. All it takes is a little patience, some chocolate, some peanut butter and some tarts. And trust us when we tell you that this recipe is a total show stopper. I mean just look at it, doesn't it make you jump out of your seat and head to your kitchen and whip up this fantastic dish? Well if it does then what are you waiting for? go and try out this amazing recipe today.
24 Mantra Organic Chickpea Plantain kofta – from lapetitchef
A delicious, easy, vegan and gluten free appetizer recipe that you shouldn't miss this festive season. We are sure your friends and family would love these organic chickpea Plantain Koftas. It literally takes 20 Min which means you dont have to spend hours in the kitchen. With Christmas and New year just around the corner, you really need to arm yourselves with some easy to make croud pleaser recipes and this is just what the doctor ordered for those Situations. So dont hesitate, just try out this Wonderful recipe and tell us how much you loved the dish.
24 Mantra Organic Banana coconut muffins with peanut butter and walnut streusel – from Lapetitchef
Just saying the name of this dish out loud will make you go into a Muffin filled fantasy land. With the wholesome goodness of Banana & coconut and the crunchy walnuts with the beautiful flavour of Creamy peanut butter can tantalize anyone's taste buds. I mean how can someone possibly resist such a delightful recipe. Basically, this dish is a super nutritional muffin that will satisfy any kid's sweet tooth. Try it our, ask your kid if he or she liked it, and if they did make some more of it. And dont forget to share this recipe with your friends and family, we are sure they will like it too.
24 Mantra Organic Vegan Millet Porridge – from Lapetitchef
Health, nutrition, fibre, taste, and all the goodness of organic in an amazing breakfast bowl that will change the way you wake up in the morning. Organic vegan millet porridge is the next breakfast to turn to when you are bored of the same old boring breakfast. Cooked in fragrant coconut milk, these extremely nutritious and gluten free millet are just as delicious eaten sweet. Topped with pomegranate poached pears, kiwi, cranberry chutney, chia seeds,pistachios,walnuts and almond flakes for a healthy and wholesome breakfast.
24 Mantra Organic Chickpea and oats Pattie – from Lapetitchef
Organic Chickpea and Oats Pattie is a super cool, easy to make healthy vegan dish which can be made very quickly and easily. You can wrap the patties in some tortillas and load them up with your favorite veggies. This recipe by @lapetitchef is a must try dish for all the health freaks as it is loaded with lots of nutrition, fibre and it also makes for a super tasty dish. Just click on the link below to check out the complete recipe.
24 Mantra Organic Roasted pears in jaggery syrup – from Lapetitchef
The smokiness of Organic Jaggery from 24 Mantra Organics. Topped with walnuts, cranberries and a dollop of yogurt, its a perfectly balanced, elegant dessert you can serve your guests or just eat on your own as you cozy up on the couch for a late night Netflix session.
This dish is sure to tickle your taste buds and give you a sense of ultimate satisfaction.
Don't miss out on this beautiful recipe and try it out today.
24 Mantra Organic Vanilla Lime Pannacotta with Honey Saffron Gelee – from Lapetitchef
What more do you need in life, a world class dessert with a flavour so good that it will make your taste buds tingle by just thinking about it. This lovely organic vanilla lime pannacotta with honey saffron gelee is a very sought after Italian dish and the textures, tantalizing taste and flavours of this dish is enough to get your heart racing. As always, the Organic Honey is the star of the show and the honey saffron glee is definitely the show stopper. Don't forget to tell us how much you guys liked this beautiful recipe.
24 Mantra Organic Persian Jewelled Rice – from Lapetitchef
Deliciously fruit and dry fruit Organic Persian jewelled Rice can easily take the centre stage in any festive meal. Slightly sweet, aromatic, and packed with high levels of nutrition and fibre, this dish can satisfy any one's craving this Festive season.
Don't forget to try out this recipe by Swayampurna Mishra author of lapetitchef and do let us know your experience while making this dish.
24 Mantra Organic Thai Detox Lentil Soup – from Lapetit Chef Refresh your weekend with a warm, tasty, healthy, organic, "Detox Lentil Soup". This Thai style dish can be how you kick start your day or can even be had as an energy booster in the evenings, especially when you've got a lot of work to get done. We'd like to thank "Swayampurna Mishra" for creating a very homely, simple, nutritious and well balanced dish with our 24 Mantra Organic ingredients. So hurry up, read the complete recipe & try out this "Organic Thai Detox Soup". Oh, and don't forget to fill us in on how it made a difference to your day.