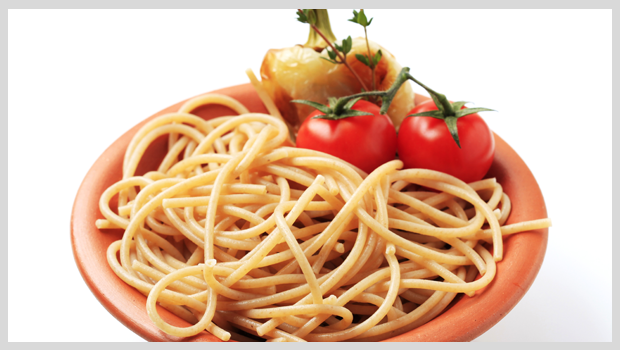 When you get those evening hunger pangs, what comes to your mind instantly – samosa, puff, and chaat, right! As a consequence of a lack of choices, you either indulge in something unhealthy or remain hungry until dinner.
Well, we now have a perfect solution for your evening snack. It's quick and easy to cook and to top it all; it's loaded with nutrients and health benefits.
So get your tummy ready for this yummy:
The Lemon Noodles Chana Chaat
All you'll need is –
24 Organic Mantra Whole Wheat Noodles – 60 gms pack X 3
1 medium cup black chana or chickpeas (This measurement is of black chana that has been soaked overnight and pressure cooked for 15 minutes)
Juice of 2 lemons
Turmeric powder – ½ tsp
Curry leaves – 12-14
Mustard seeds – 1 tsp
Split black gram without skin (Urad dal) – 1 Tsp
Red Chilies – 4
Salt
Olive oil – 2 Tbsp
All you'll have to do is –
Cook the whole wheat noodles as per the instructions are given on the pack.
Heat oil in a wok and crackle the mustard seeds.
Now add the red chillies, curry leaves, urad dal, turmeric powder, and salt. Stir till the dal changes it's colour a bit.
Immediately add the black chana and stir-fry for a few minutes.
Next, keeping the flame low, add the noodles and stir-fry for 3-5 mins.
Finally, add the lime juice and mix well.
Your healthy, tasteful evening snack is now ready to satiate your hunger.
The healthiest part of this noodle recipe is the fact that unlike other noodles, they are not fried and are made of whole wheat instead of the refined flour (maida). Consuming whole wheat on a regular basis reduces your mortality rate by 15%! Moreover, whole wheat has a low Glycemic Index (GI) and high fibre content which means it will be digested slowly.  This implies – the lower rise of blood glucose/ sugar. Also, you don't feel hungry for a comparatively long time. As per a study, eating 5 grams of whole wheat reduced the risk of type 2 diabetes by 30% among women. The combined effect of whole wheat and olive oil helps in weight reduction as well.
Apart from the whole wheat noodles, the black chana brings its unique goodness.  The natural chemical saponins in them help prevent cancer, their choline keeps the brain sharp and their high selenium content reduces DNA damage and destroys unhealthy cells.
Last but not the least, opting for organic whole wheat noodles will only multiply the health quotient as they are chemical-free and natural.  By choosing 24 Organic Mantra you will not only enjoy the standards of a multi-national brand but also help out small and marginal farmers.