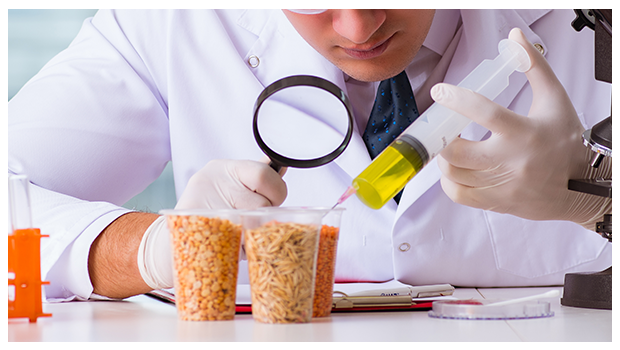 As an organic food producer, one must certainly adhere to the stringent quality guidelines in order to attract and retain customers. In most cases where food items are manufactured in typical facilities, pesticides and chemical adulterants invariably creep into the scheme of things; thereby interfering with the organic standards. It is also important to note that organic products, including the likes of wax, honey, essential oils, and many more require manufacturers to go through strict testing and certification norms, in order to get hold of the elusive organic tag.
It's only appropriate to look at the testing requirements and other pre-certifying norms before zeroing in on the desired organic product. Moreover, both manufacturers and consumers must know what tests are required for a supposed organic product to reach the market shelves.
Every food item contesting for the organic tag needs to go through the microbial contamination testing process for detecting the presence of pathogens and similar entities.
Laboratory tests for identifying the presence of mycotoxins, if any, are important— especially during the growth cycle of the concerned product. Moreover, this test also gives a fair idea regarding the storage conditions and even the presence of moisture and damps.
Cross-contamination is a common issue faced by organic crops and this might lead to allergen accumulation. This test specially needs to be conducted for products like milk, soy, wheat, and peanuts.
A high-end laboratory must be able to detect the presence of heavy metals in organic food items, despite the existing levels. The likes of zinc, copper, cadmium, lead, and other heavy metals are extremely harmful and often come embroiled with contaminated soil and water reserves.
As mentioned, certain residues and pesticides are expected to creep in during the production process of organic items. However, this test puts a minimal limit of 5 percent for a product to even stand a chance of procuring the organic tag.
Organic food items, especially dairy and meat need to be tested for antibiotics, precisely for sustainability and health-specific requirements.
How to Assess Organic Purity?
Whilst a majority of these testing techniques require high-end laboratories, it is also important for a layman to successfully asses the purity of the already listed products, in order to simplify purchases.
Organic products have a strong aroma associated with them and a layman can easily distinguish the nature of products on the basis of this trait.
A proper certification, if and when exists, can gives a fair idea regarding the product purity.
In addition to that, organic products can be easily distinguished from the conventional ones after cooking and consuming. In most cases, organic items cook faster and are even easier on the gut, causing minimal to zero digestive issues.
For a product to be deemed and certified as organic, it needs to be tested on multiple grounds— as mentioned previously during our discussion. However, if a common consumer needs to be sure about the product purity, he or she can follow the everyday techniques in order to gain substantial insights.