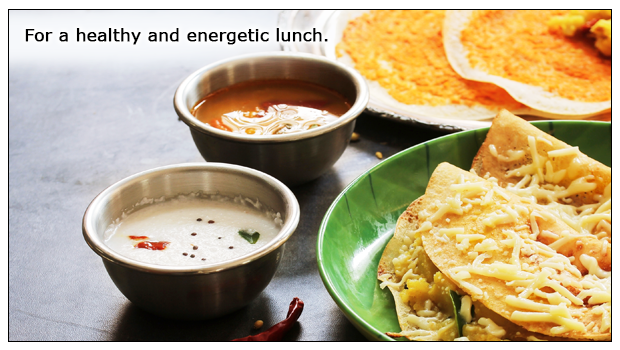 Dosa is the most popular South Indian recipe one can think of. A very healthy recipe for breakfast as well as lunch, Millet Dosa is made with millet of multiple or one kinds, and Urad Dal, making it a healthier alternative to regular Dosa for people who have diabetes.
In India, they are enjoying a rising popularity due to a variety of health benefits. They are gluten-free grains and hence it can be consumed by everyone, which makes it a go-to food for places that serve food to a diverse group of people.
Research has found millets to be as healthy as fruits. They help alleviate stomach problems such as gallstones, ensures the good cardiac health, and can even prevent breast cancer. In fact, the only people who should not include millets in their meal are thyroid patients.
Millet Dosas tend to be fluffier, tastier, and when coupled with chutney can make a wholesome meal that will keep you full for hours.
So, millet Dosa can be a good lunch option for people who are busy or always on the go. And when you make it with 24 Mantra's Organic Dosa Mix, you save even more time by cutting out the pre-cook preparations.
Want to give this recipe a try? Buy our Organic Millet Dosa Mix and enjoy.