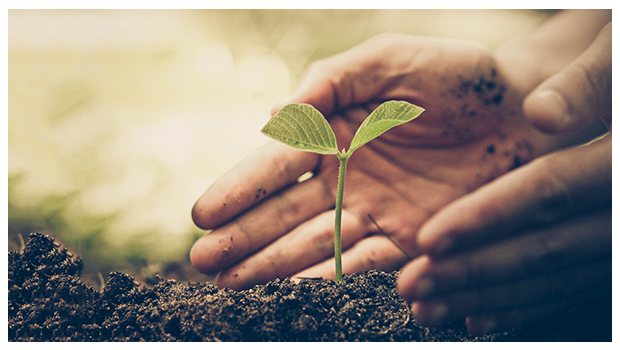 "Your diet is a bank account. Good food choices are good investments" says Bethenny Frankel. But who ensures that your diet account is loaded with real nutrition? It's the farmers. They help in fulfilling our basic need. It's time that we pay them back.
Here are 7 steps you can take to help the farmers:
Donate: Inability to pay back the loan is one of the major reason for farmer suicides. Sometimes the loan amount may be equivalent to your one month's salary and sometimes even less. Surprising isn't it? But you can prevent this surprising reality from becoming an unpleasant shock. Even a small donation amount can make a huge difference to a farmer's life.
Visit a Farm: When you take interest in the work of a farmer, it can boost his/ her morale. You not only add to your knowledge but also make a farmer feel acknowledged and aware of his/ her importance. Plus, you get to witness the little changes and improvements needed at the field or the house in order to make the farmer's life easier. Replacing broken utensils, repairing the roof, providing blankets, gifting a cycle or solar emergent light, etc. are some of the small steps.
Shop from Street Vendors: When you buy your veggies and herbs from street hawkers and rythu bazaars, you contribute to the income of small-scale and organic farmers. These sellers have a comparatively more direct contact with the farmers. The lesser the middlemen, the more money reaches the farmer.
Don't Haggle: Do you haggle while purchasing vegetables and fruits from well-to-do supermarkets? No, isn't it? Then, it's pretty unfair to haggle with a street vendor just because they don't use MRPs. Even if you do end up paying a few rupees more, especially at an organic store, it's worth it.
Educate: "…there is not enough market for it. Whatever we do manage to sell give us just Rs. 1 or Rs. 2 per kg. How will that be enough?", stated an NDTV news piece while interviewing a farmer during the recent farmer's protest at Delhi. Utilizing your weekends in getting farmers connected with well-researched farmer oriented NGOs and local agricultural authorities can serve as a blessing. It will help the farmers familiarize themselves with the original market prices, latest financial schemes, upgraded farming techniques, etc.
Go Farming: Engaging in farming at least once a month will not only add to your fitness mantra but also serve as a valuable shram daan (voluntary labour). If possible take your children along too. They too should realize the amount of effort and background work that goes into preparing their favourite dish.
Go Organic: Organic farmers are mostly the small-scale farmers who use only natural, safe and eco-friendly methods to grow crops. By making 24 Manta Organic your kitchen's best friend, you not only bring in good health to your home but also send out good wealth to a poor peasant's home. From this Kisan Diwas (23rd December) onwards, take your first step towards helping farmers by going organic. Think organic, think 24 Mantra Organic.