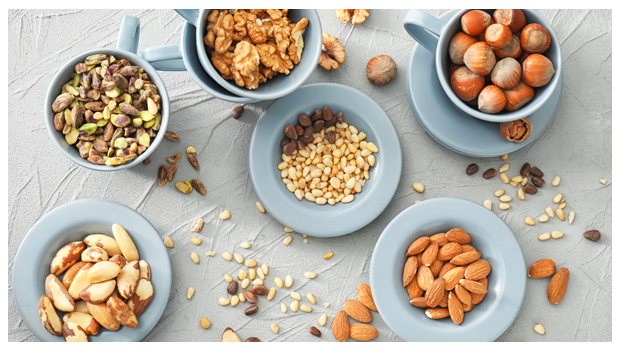 Organic food is grown without the use of any chemical pesticides and chemical fertilizers. It also avoids the use of antibiotics and hormones as additives in farm produce. The regulation and certification process for organic food is usually very strict and it goes through a rigorous round of quality checks. Therefore, the 'organic' label indicated that the food has been produced using natural fertilizers and it does not contain harmful chemicals.
Organic food also benefits the environment. Reducing the use of chemicals eliminates the run-off from the fields, thereby controlling soil contamination and water pollution.
Here are some facts to indicate that your body can also rid itself of pesticide contamination with the help of organic food:
A study conducted by Cynthia Curl of the Boise State University showed that the people who ate organic fruits and vegetables had significantly low organophosphates (common insecticides used in conventional farming) in their system than those who consumed conventional food.
The USDA confirmed that conventionally grown food has an average of 3.2 different pesticides, while organic food has only 0.8 pesticides.
The most common way in which pesticides in food affect the human body is through accumulation. The cumulative effect is the result of long-term exposure to low doses of pesticides. Thus, even if you believe that conventional food does not contain fatal amounts of pesticide to damage a person's health immediately, the slow poisoning that takes place over years can be even more alarming. 100% organic food does not contain toxic chemicals, thereby, minimizing its cumulative effect.
Studies have shown that pesticide levels went down in children who switched to an organic diet. More recent research conducted by Dr Liza Oates and team from the RMIT University in Australia, and published in Environmental Research, has reported that people who took an organic diet for one week were able to reduce pesticide exposure by a whopping 90%.
However, one needs to stay realistic and not get carried away by misconceptions on either side.
First, it is impossible to rid our body completely of chemicals – but that doesn't mean we don't try to eliminate all the sources we can.
Second, research in this area has not been conclusive. However, what everyone does agree on is the fact that consuming fresh fruits and vegetables is better than eating processed foods.
Third, there is a concern that not all chemicals are properly documented by governing bodies and therefore, some remain untested and may pass the scanner even in organic food. That being said, pesticides that have been recognized are known to be almost absent in organic food. Thus, organic food is the best choice for a pesticide-free body and a healthy environment.
24 Mantra offers a range of 100% certified organic products, know more here: https://www.24mantra.com/