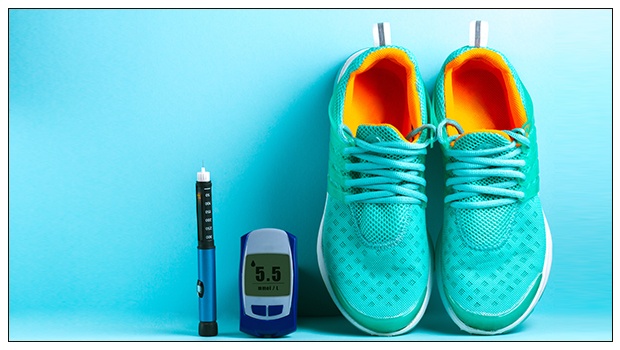 In today's fast-moving modern world, diabetes is no more restricted to a particular age group. Even young adults are developing type 2 diabetes, causing serious and lasting health complications for future generations.
With bad lifestyle choices and a constantly stressful environment, it is only natural that conditions such as diabetes are on the rise. If you have a predisposition towards the disease genetically, it is best to take preventive measures from an early age to delay or stop the onset. However, if you are already suffering from diabetes, it takes a lot of discipline and monitoring to keep it in control.
Here are seven ways in which you can handle diabetes without the situation getting out of hand:
Manage stress
Stress is a huge factor in diabetes. Finding ways to relieve the stress for a little while every day can help you live a mentally balanced life even with the disease.
Proper diet
Diet control is the first thing that doctors recommend for diabetic patients. Make sure you follow a disciplined diet, avoiding sweets and sugary foods and anything else that makes your condition worse. Instead of cutting down on quantity, make healthier food choices. Visit a dietician and ensure that you're getting all the nutrients – especially vitamins and minerals – that your body needs.
Regular exercise
Not only does it help you get in shape, but also reduces stress and keeps you relaxed. It also reduces fatigue and makes you more energetic, both physically and mentally.
Good oral health
Bizarre as it may sound, oral health and diabetes are related to one another. People with diabetes are twice as likely to develop gum disease. It is all the more important to take care of your oral health if you are affected by diabetes.
Regular check-ups
Don't delay doctor visits. Make sure you keep up with all your appointments and get all the necessary tests done in time.
Mental health
Ensure that the condition isn't affecting your mental health because it is of utmost importance that you are mentally fit to handle the disease. Chart out a self-care routine and make yourself feel good. If you are feeling depressed, talk to a therapist.
Join a support group
Support groups assist you in dealing with mental health conditions, thereby, helping you feel much better.
It can be challenging to keep yourself motivated all the time, but in the end, it is worth the effort. For best results, maintain a healthy diet and lifestyle. Go organic for the best experience. 24 Mantra offers a range of certified organic products. Visit https://www.24mantra.com/ to know more.