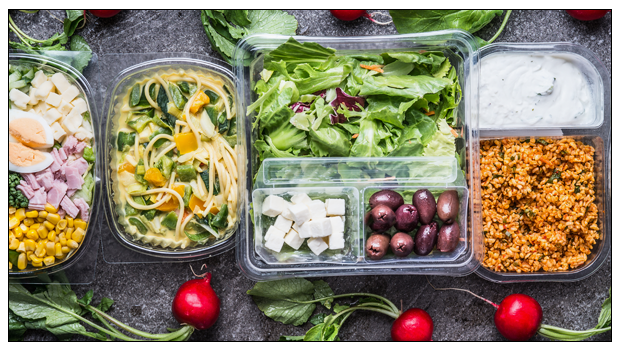 Can you grow Organic Food by yourself? What are the pre-requisites for the same? And is there any govt. support provided for that? If you are a DYI gardener willing to up your game and start organic gardening, but are riddled by such questions, then read on. This blog will not only answer all your questions but will also put you on the right track towards starting your own small organic farm.
Is it even possible to grow organic food by yourself?
Absolutely! What you can or cannot grow will obviously depend on the space you have. But even if you live in a crowded metropolitan and only have space for window pots, you can still grow your own organic herbs and add a fresh zest to everything you cook. If you have the luxury of a garden, that's even better.
Getting started: know all the pre-requisites for growing organic food
Gardening is one of the most rewarding experiences, and growing your food organically is the best kind of gardening. But before you jump into it, make sure that you have everything you need.
Soil Quality
A contaminant free, nutrient rich soil is the first and foremost requirement for growing any kind of organic food. Get the soil in your yard tested to make sure it's suitable for growing food products and meets organic standards. You can get a list of all the soil testing facilities at Farmer's Portal. If you are planning to grow food in pots, then source the soil only from an authentic and certified organic store.
Gardening Products       
From seeds and compost to tools and fertilizers, quality of everything matters. If you want the produce to be 100% organic, then you can't compromise on anything. Also, to be on the safe side, remove all the pests and weeds manually. It's easy to do in a small farm or pots and prevents any likelihood of chemical contamination.
Fostering Natural Habitats
If you are growing organic food in a yard or garden, then dealing with pests without any pesticides may be a little difficult for beginners. Allowing natural predators like toads, lizards, or birds to thrive is a good idea to combat pests. For extreme cases, you may need to use nets and row covers.
Harvesting
Check the fruits of your labour everyday during harvesting season. Herbs are best used fresh, so pick them when you need them. Use a sharp knife or scissors while harvesting to ensure that you don't harm the plants while plucking.
Maintain the Health of Your Garden/ Pots
Be sure to remove any sick plants completely to avoid further contamination. Dig deep to ensure that infected leaves are not left behind. Add natural compost as required to maintain nutrient levels.
Would you get any government support for growing organic food?
The government of India is promoting organic farming in many ways. However, majority of such initiatives are targeted towards farmers. The scale of home-based organic farming is much smaller. If you have a small farm or a community garden, then you can get it tested and certified by the agencies identified under National Programme for Organic Production. But irrespective of the scale, you can still benefit a lot from actionable information shared by Agricultural Department of India on Organic Farming. To know more about India's initiatives in the field of organic farming, visit here.
So, are you ready to try your hand at growing organic food? Do give it a shot and share your experience with us.
Explore 200+ tasty and nutritious ways in which 24 Mantra can help you lead a healthier lifestyle. Choose organic, choose healthy!