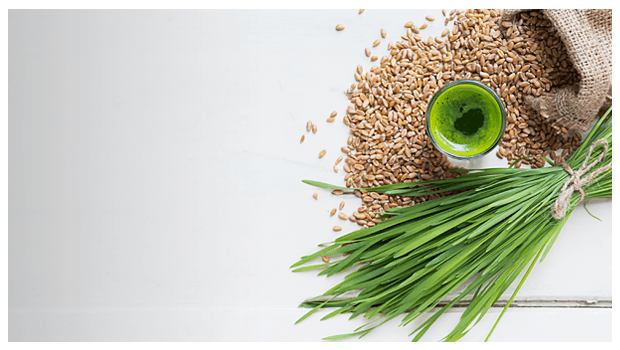 If you've not been living under the rock or willfully avoiding all health talk for the past few years, then you would have probably heard of wheatgrass. These fresh leafy greens of the common food staple wheat were not always as popular as the grains derived from the same plant; at least not until Dr Charles Franklin Schnabel brought the benefits of wheatgrass into the limelight. Ever since then, wheatgrass has been the talk of the health town. If you are wondering why then read on!
Benefits of Wheatgrass
Before modern medicine gained popularity, folk medicine practitioners heavily relied on wheatgrass to cure a plethora of ailments. From preventing cancer to curing diabetes, it is said that wheatgrass was used in several remedies. However, modern research on the medicinal benefits of wheatgrass still has a long way to go. And it's not these fabled benefits that make wheatgrass nature's purest elixir. It's the nutritional benefits instead.
Packed with Vitamins and Minerals
Wheatgrass is a natural source of Vitamin A, E, K, and B6. It also contains essential minerals like iron, calcium, and magnesium. Consumed on a regular basis, it is the best way to raise your daily nutritional intake.
Rich in Chlorophyll
The deep green of wheatgrass is a result of high chlorophyll content. Chlorophyll is an excellent antioxidant. It is known to prevent free radical damage and studies suggest that consuming high chlorophyll diet also prevents carcinogenesis to some extent.
Contains Essential Amino Acids
Wheatgrass is a source of nearly 17 different types of amino acids. They are the essential building block of proteins and they play an important role in several body functions.
How to Use Wheatgrass
Wheatgrass is a little difficult to digest in its raw form, so it is most commonly consumed as a juice. Its rise to fame as a superfood has made it very easily accessible in many forms like:
Juice
Tablets
Capsules
Powder
One of the easiest, tastiest, and the healthiest way of using this nature's elixir is to add a teaspoon of organic wheatgrass powder to a glass of fresh fruit juice and drink it on a daily basis. Consumed in this way, wheatgrass acts as a nutritional supplement to your regular diet.
The strong odour and typical taste of wheatgrass can cause nausea and some other side effects in very rare cases. Starting with just 1 tablespoon a day gives your body time to adapt to this new dietary habit, and helps detect any side effects.
Explore 200+ tasty and nutritious ways in which 24 Mantra can help you to #GoOrganic. Choose organic, choose healthy!