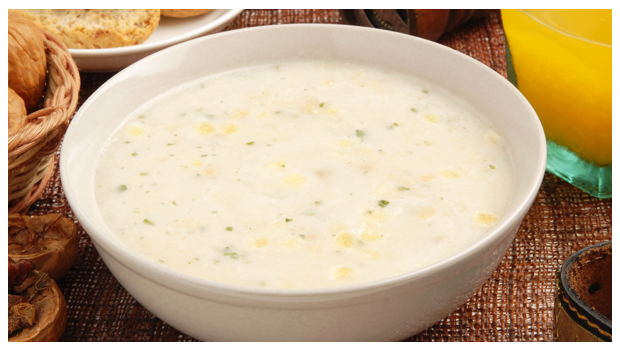 "The way you start your day determines how well you live your day."
We've all heard this a thousand times that breakfast is the most important meal of the day. From our mothers to our doctors, everyone keeps emphasizing the importance of eating the right breakfast. But we know that it's not an easy task to come up with something nutritious yet delicious to cook every morning. And when you have to keep the choice of every family member in mind, the task becomes almost daunting. Fear not, for we have a tasty treat for you.
We've added a twist to the organic wheat dhaliya and created a healthy breakfast recipe packed with nutrients, vitamins, and lots of energy.
Preparation Time: 10-15 minutes
Cooking Time: 15-20 minutes 
Serves: 2
Taste: Sweet
Ingredients:  
| | |
| --- | --- |
| Ghee | 1 Tablespoon |
| Organic Wheat Dhaliya | 1 Cup |
| Milk | 1 Cup |
| Water | 1 Cup |
| Sugar/ Jaggery | Add to Taste |
| Mango Puree | Half Cup |
| Egg | 1 |
| Vanilla Essence | 2 Drops |
| Lemon Juice | 1 Tablespoon |
| Powdered Cardamom | ¼ Teaspoon |
| Diced Fresh Fruits | ½ Cup |
| Dry Fruits | For Garnishing |
 Recipe 
Add the ghee and dhaliya in a pressure cooker and roast for 1 minute. The dhaliya will turn a light brown colour and give off a slight aroma.
Add water and sugar according to taste and cook it till 1 whistle.
Once the dhaliya is cooked, add milk, mix well, and let it cool.
In a separate pan, mix mango puree, egg, vanilla essence, lemon juice, and sugar.
Cook it for 8-10 minutes on low flame. Keep stirring continuously to retain the smooth texture. Once it's done, add the cardamom powder.
Layer the dhaliya in a glass bowl. Add a layer of neatly diced fresh fruits. Add mango curd on top of it.
Garnish with dry fruits and serve cold.
This is specially a great recipe when you have small kids at home. A plethora of colours and sweet flavour turns the healthy wheat dhaliya into an interesting dessert.
Explore 200+ tasty and nutritious ways in which 24 Mantra can help you lead a healthier lifestyle. Choose organic, choose healthy!