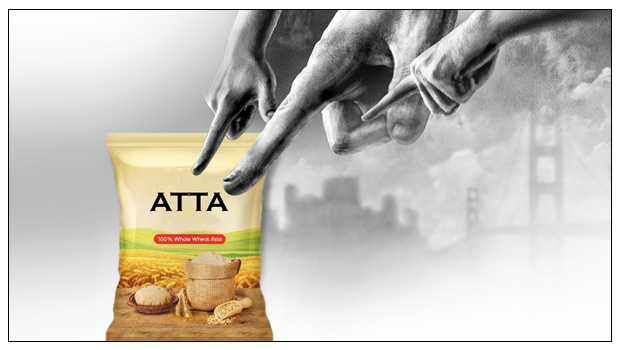 A large number of food manufacturing companies put false claims on their labels to scale up their profit margins. Food labels can be greatly misleading, as they trick people into thinking that they are consuming food that benefits their health. The truth is otherwise and this means that people are eating what they shouldn't.
It is really important to read the food labels in detail and understand the misleading signs. In order to make things easy and help you get started, we have listed a total of 4 misleading claims that you must take note before your next supermarket visit.
Big words = Bigger lies
When shopping for packaged foods, you should not fall for big words like "Carb Free", "Low Calories", or "100% fat-free". They do sound attractive and beneficial to your health, but that sure is not the case. These claims are carelessly used to grab the buyer's attention and make them overlook the truth about nutrition value.
Zero doesn't always mean zero
You might have come across many food products that claim to contain "0% trans fat" or "zero calories". However, the truth is that nothing that you chew and swallow is completely free.
As per the FDA, manufacturers are allowed to say a food is calorie-free if a serving is less than five calories. Which means that if you're using a lot of that "calorie-free" flavouring you could be getting as much as 20 to 30 calories.
Gluten-free foods are not Non- GMO
For people with celiac disease or gluten intolerance, foods that say gluten-free feel like a blessing. However, you need to look out for one detail i.e. GMOs (Genetically Modified Organisms). Since foods focus on cutting out the grains, they use genetically modified ingredients as a replacement, which can sometimes be harmful. So, unless the packaging says "Certified Non-GMO", it's best to avoid gluten-free foods.
High-fibre equals processed food
Packaged high-fibre foods are usually packed with doses of processed ingredients, like polydextrose and chicory oat fibre. These types of fibres, however, do not make the same impact as the natural ones. Instead, you might experience gas and bloating.
It is hard for consumers to know and find what's good for their diet when companies are putting false claims everywhere just to ramp up their marketing efforts. The only way to escape all this is by growing your own food or choosing 100% certified organic produce.  24 Mantra offers a wide range of 100% certified organic food items. Take the first step in the direction of great health! Know more about the products here:  www.24Mantra.com