Foxtail millet – Onion Uthappam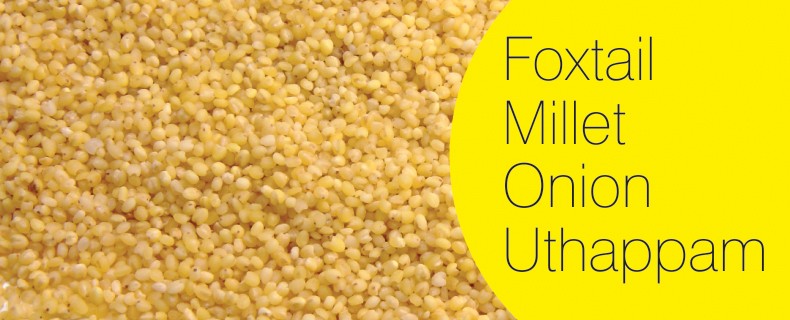 ( Kangni / Korra / Tenai / Navane )
Mix Idli Rice, Foxtail Millet, Urad dal and Fenugreek together, wash and soak them for 3-4 hours.
Grind them to Idli/Dosa-Batterconsistency
Leave the batter to ferment overnight.
Ingredients for uthappam:
1 cup Onion (Finely chopped)
As required Foxtail Millet Batter (Adjust the consistency by adding water)
As required Oil
Heat the Dosatawa and spread oil.
Sprinkle the onion and spread the Foxtail millet batter over it. Drizzle oil around the uthappam.
Close it with a lid to cook in medium flame. Bottom portion would have got crispy layer and upper portion will be soft. Now flip it around once and serve hot.