Barnyard Millet – Sweet Pongal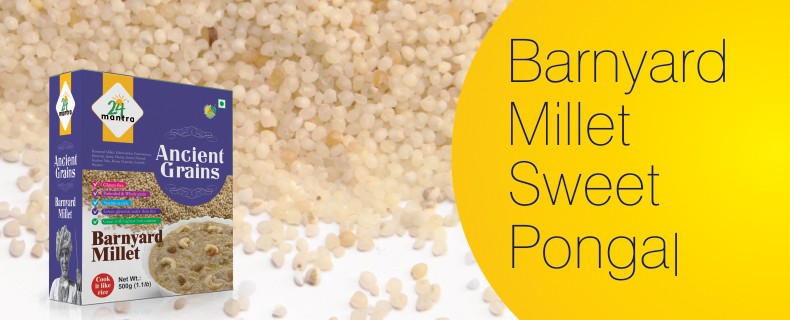 Jhangora / Odalu / Kuthiravaali / Oodhalu
To one cup of barnyard millet, add half a cup of Mung dal.
Wash & cook with 2 cups of water & one cup of milk.
Take 2-2.5 cup of grated jaggery and dissolve using 1/2 cup of water and filter the syrup.
To the cooked millet and dal, add the jaggery syrup, cardamom powder, fried cashewnuts and raisins.
With dollops of ghee, mix the entire contents well.
Sweet pongal is ready.