Buckwheat Dhoklas – Cooking with 1 Tsp Oil Recipe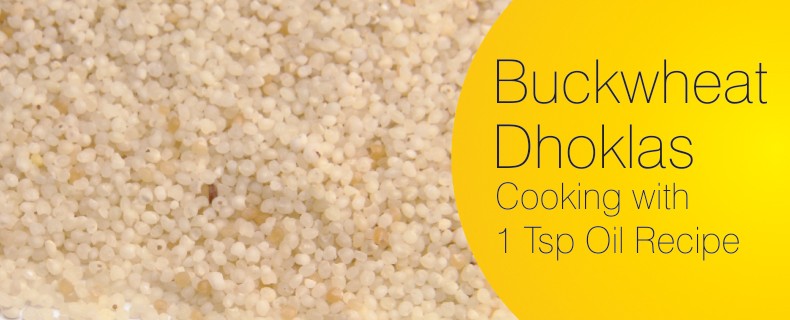 Wash and drain the buckwheat. Add the curds and sanwa millet and mix well. Allow to soak for at least 3 hours.
Add the ginger-green chilli paste, oil, soda bi-carb and salt and mix well.
Pour the batter into a 200 mm. (8″) diameter greased thali.
Steam for 12 to 15 minutes till the dhoklas are firm.
Cool slightly and cut into diamond shaped pieces.
Serve hot, garnished with the coriander.