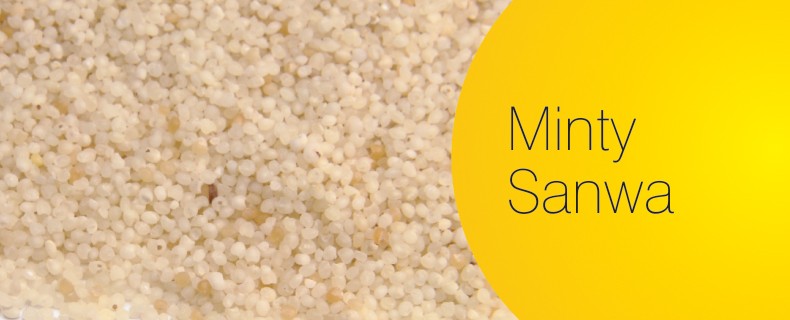 4 lemon wedges yam (suran) raita or peanut kadhi
Clean, wash and soak the sanwa millet in enough water for 1 hour. Drain well and keep aside.
Heat the oil in a deep non-stick pan, add the sanwa millet and sauté on a medium flame for 4 to 5 minutes.
Add the coconut milk, ½ cup of water and rock salt and mix well.
Cover and cook on a slow flame, while stirring occasionally, till all the liquid is absorbed and the sanwa millet is cooked.
Add a little water if required.
Add the coriander, mint leaves and green chillies and mix well.
Serve hot garnished with lemon wedges and peanut kadhi / yam raita.