Mixed Millet – Semolina Upma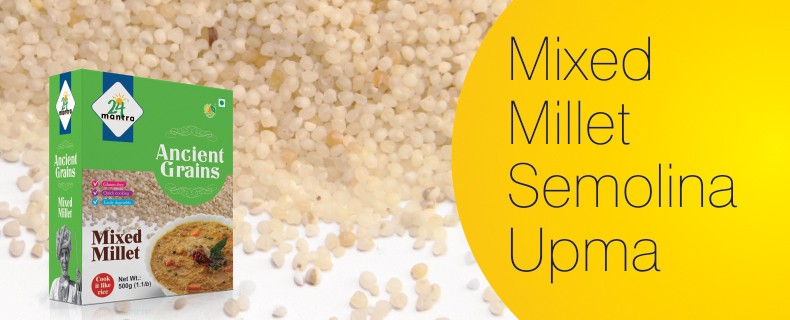 To make tasty upma with Mixed millet Semolina
Roast one cup this mixed semolina in a pan till a mild colour change and keep it aside.
Heat oil in a pan. Saute mustard, urad dal, curry leaves.
Fry 1/2 cup chopped onions, ginger chops, cut green chilly for 3-5 min.
Add two cups of water and add the roasted semolina to it.
Cover and simmer for 10 min. Leave it aside for some
time and fluff the upma.