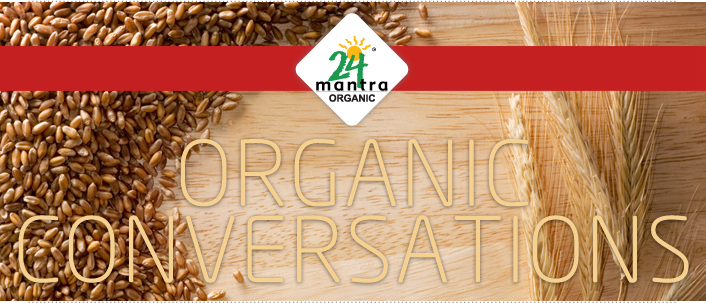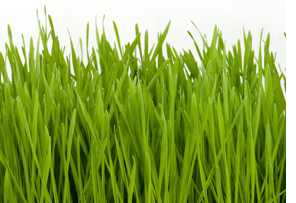 Hippocrates, the father of modern medicine, nearly 2,500 years ago said:
"Let food be thy medicine and medicine be thy food". Wheatgrass aptly qualifies to this Hippocratic thought. It contains chlorophyll, a nutrient in plants that allows light to be transferred into energy. Research and several well-informed articles state that chlorophyll is very similar to hemoglobin, the substance that helps carry oxygen in the blood and nutrients in the rest of the body. In the human body, chlorophyll seems to be exercising a similar affect help maintain blood sugar levels.
"Wheatgrass (from Wikipedia) is a food prepared from the cotyledons of the common wheat plant, Triticum aestivum. Many consume this either as a juice or powder concentrate."
The nutritional content of wheatgrass is equivalent to that of fresh vegetables, and it carries minerals, antioxidants and enzymes that can reduce inflammation and detoxify the liver. Wheatgrass powder can also lower blood pressure by expanding the blood pathways in the body.
Wheatgrass is consumed for its antioxidant properties. It seems to prevent damages caused by free radicals to the cells of the body. Perhaps made possible by the large amounts of beta-carotene in wheatgrass, which protect the cells from damages of free radicals. When toxins get accumulated in our body due to many factors related to modern lifestyle such as heavy metals / pesticides / chemical residue in fruits & vegetables, food additives, coloring, all kind of pollution, etc. they in turn contribute to the increase of free radicals in our bodies, which studies have shown, could cause cancer and chronic degenerative diseases.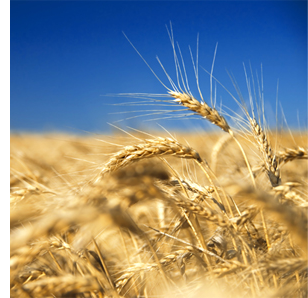 This is a unique flour, which is a mixture of ground pulses and cereals. It is used as both a main ingredient and a secondary one. Many households use this Atta to make porridge or combine sattu atta with fruit slices, milk and sugar, Sattu has its origins in Bihar.
Typical pulses used include chickpeas (gram), pigeon peas (arahar), green peas (matar), grass peas (khesari), horse gram (kurthi). Cereals may include corn (makai), barley (jo) and sometimes even the legume of soya beans.
Sattu is a perfect blend of balanced nutrients and is prepared by one of the healthiest cooking methods-roasting. In this method, the nutrient value is retained and the shelf life of the ingredients is increased. Its high fibre content makes it healthy for the intestines. Having a low glycemic index, it is good for diabetics as well.
FEATURES
NUTRITIONAL FACTS/100 GM CALORIES-364 Kcal
How do farmers protect their grain from rot and rain? More so in today's times when storage is important to also realize the best price. We bring you some vignettes – closer home from Krishna District and further from Africa and Sri Lanka. Tradition never dies out. It can only get stronger.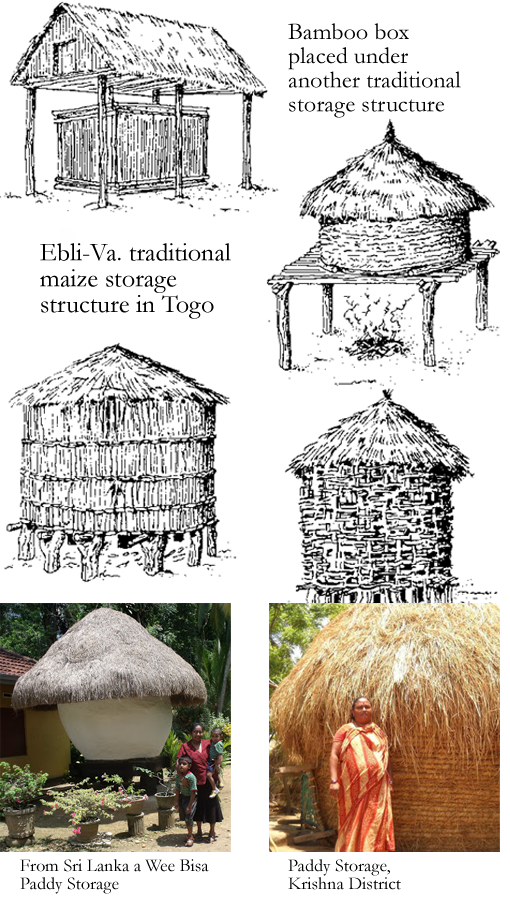 At least that is what we believe being organic is all about.
From FAO.org some traditional grain cribs which protect the grains from rot, rodents and rain.
From Sri Lanka a Wee Bisa Paddy Storage.
This device made out of rattan skeleton and clay was the old method of preserving paddy after harvest from the fields. Picture taken by Philip Veerasingam on the road to Kegalle from Avissawella.
http://philipveerasingam.blogspot.in/2010/05/wee-bissa-paddy-store-atale-sri-lanka.html
And in Krishna District
http://www.thehindu.com/news/national/andhra-pradesh/haygranary-technology-still-popular-in-krishna/article4660209.ece
Founded by Raj Seelam and his band of organic travelers, 24 Mantra Organic has grown to be India's largest organic food brand sold in US and international markets. With sustainability as a core belief the company has been striving to create a sustainable means of livelihood for farmers through organic farming, providing food that is free of pesticides and chemicals and making continuing efforts to create a sustainable planet. In this ongoing journey, 24 Mantra works with 15,000 farmers on 80,000 acres of land across 15 States of India. With a product range of 200 products, 24 Mantra for many families is the way to lead a nutritious and healthy life whether it is with staples or health foods. 24 Mantra products are available in 1500 + outlets across India. It is also the first brand to be certified for Indian, US & European Organic Standards and is the only Indian brand sold in US and international markets.