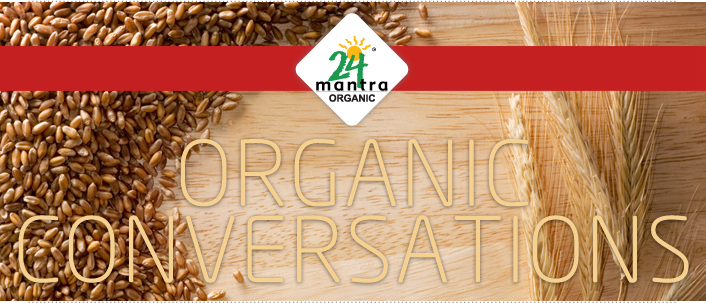 DEAR ORGANIC FOOD LOVER
We want to welcome 2014 by saying millets should make a comeback. Fit for human consumption for thousands of years, this humble grain seems to have lost its way somewhere from our diet charts. Some of us as children would remember eating millets, but then as adults, we can now gain wholesome nutrition and perhaps find a good alternative to rice in our diet. This issue of Organic Conversations is dedicated to Millets. Take home some secrets and make 2014 a year of rediscovering the hidden treasures in our food habits.
Honestly yours
Raj Seelam
DUSHAYANT AND SHAKUNTALA ARE ALSO PART OF THE MILLET STORY!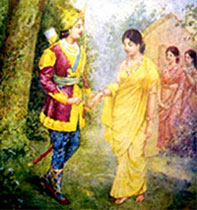 Millets have been known to mankind even from the Neolithic era. It is perhaps one of the oldest cultivated foods known to humans. Before rice and wheat were millets. But somewhere it has vanished from our diets and modern man's journey in eating nutritious food. There are about 6,000 varieties of millet. Not surprising that it has been a staple in many parts of the world. In Africa, China and India millets held sway as they have the ability to grow in dry climates unsuitable for wheat, rice and barley. Amongst the millets, Foxtail millet is the oldest of the cultivated millets. Known by different names Korralu (Telugu), Navane (Kannada), Thenai (Tamil), Foxtail millets are considered to be more healthy than rice. We quote from an independent report published with the help of NABARD, India-
"Our own vedic scriptures like Sathapatha Brahmana have ample references to millets. Kalidasa, in his legendary literary masterpiece 'Shakuntala', has sage Kanva pouring foxtail millet while bidding farewell to Shakuntala in Dushanta's court."
CHECK OUT THE NUTRITION MILLETS CAN OFFER
Millet nutrition – 1 cup cooked mille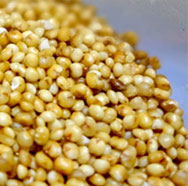 Nutritional Facts in 100g
Monounsaturated fat
–
0.4g
Polyunsaturated fat
–
1.2 g
Data from wholehealthmd.com
MILLETS AND SOME DELICIOUS SURPRISES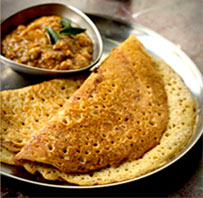 Here we present three links to some of the food bloggers who have shared some of their tasty suggestions with the world. Of course to all their recipes, from our side we would add the word 'organic'. Which means while enjoying the recipes, you also eat pure, pesticide-free food. Organic Foxtail Millet means better nutrition, we think…
http://www.lovefoodeat.com/navane-dose-foxtail-millet-dosa-a-guest-post-for-veganosaurus/
http://saffrontrail.blogspot.in/2013/07/making-healthier-idli-using-foxtail.html
http://www.padhuskitchen.com/2013/09/foxtail-millet-khichdi-korra-thinai.html

Happy eating. Organic eating…
Founded by Raj Seelam and his band of organic travelers, 24 Mantra Organic has grown to be India's largest organic food brand sold in US and international markets. With sustainability as a core belief the company has been striving to create a sustainable means of livelihood for farmers through organic farming, providing food that is free of pesticides and chemicals and making continuing efforts to create a sustainable planet. In this ongoing journey, 24 Mantra works with 15,000 farmers on 80,000 acres of land across 15 States of India. With a product range of 200 products, 24 Mantra for many families is the way to lead a nutritious and healthy life whether it is with staples or health foods. 24 Mantra products are available in 1500 + outlets across India. It is also the first brand to be certified for Indian, US & European Organic Standards and is the only Indian brand sold in US and international markets.